How we can support your specialist training facility requirements
January 23, 2019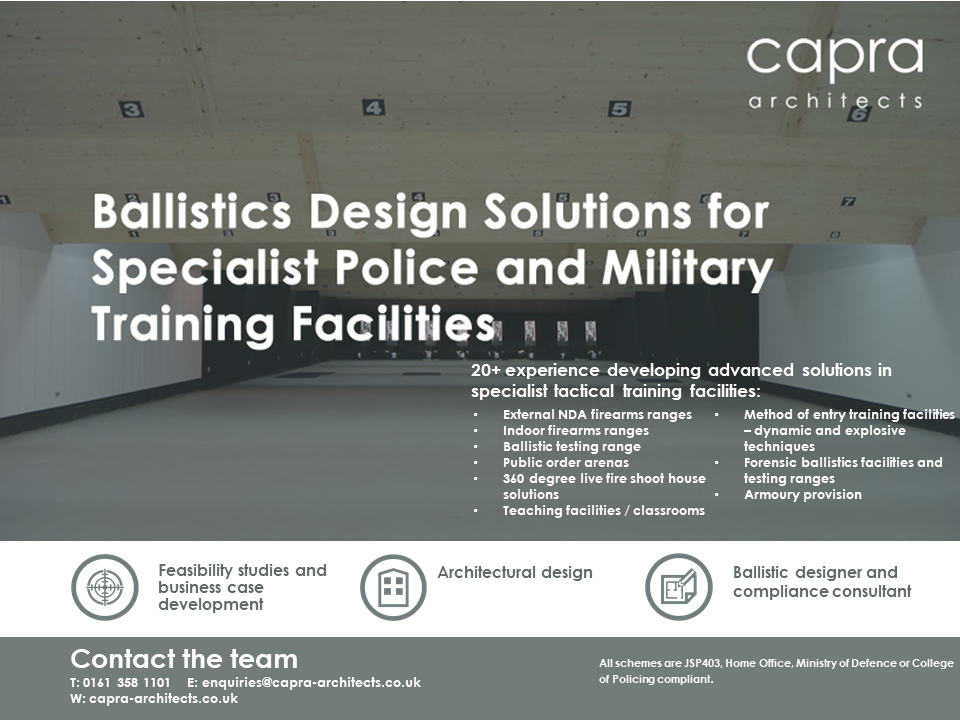 Capra Architects have unparalleled experience in ballistics design solutions for specialist police and military training facilities. 
Our design and project management team work in close partnership with other specialists to deliver integrated seamless design solutions.
The team have over 20 years' + experience of collaboratively working together on a range of projects; developing the most advanced solutions in firearms and police training facilities, including:
 External NDA firearms ranges
Indoor firearms ranges

Ballistic testing range

Public order arenas

360-degree live fire shoot house solutions

Teaching facilities / classrooms

Method of entry training facilities – dynamic and explosive techniques

Forensic ballistics facilities and testing ranges

Armoury provision

 
Projects are undertaken from feasibility design, through planning and detailed design to completion of construction. 
All schemes are JSP403, Home Office, Ministry of Defence or College of Policing compliant.
 Previous clients include: Civil Nuclear Constabulary, West Midlands Police, Cheshire Constabulary, West Yorkshire Police, London Metropolitan Police, Northumberland Police as well as other private and international clients.
 Get in touch with the team to discuss your project requirements: T: 0161 358 1101 E: enquiries@capra-architects.co.uk