Working together – Easy procurement options for direct appointments
January 30, 2020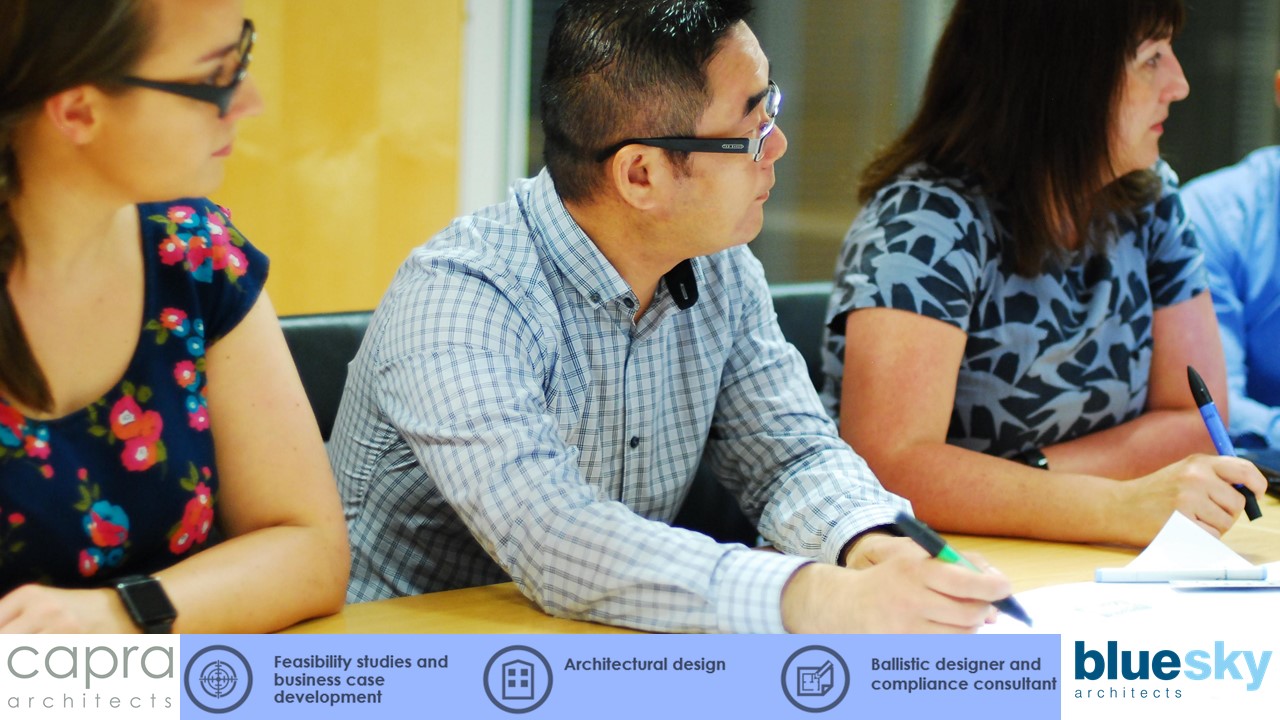 Capra Architects have been appointed to support a full feasibility review up to RIBA stage 0-2 for a new specialist training facility and firing range for a UK home office police force using the NHS Business Services architectural design consultant's framework.
The framework is free to access, OJEU compliant and is open for all public sector authorities to use.
Our expert, procurement cleared team can provide a full range of architectural design services from RIBA stage 0-6 without the need to spend time and money on lengthy tendering processes. Capra architect's staff are also security vetted to NPPV3, Warwick vetting standard NNPPS+SC level L3
In addition to design solutions for specialist training facilities for the Police and Ministry of Defence, our team have broader experience via parent company Blue Sky Design Services, across the blue light sector – Police accommodation and custody suites, ambulance trusts and fire and rescue services – and can provide lead architectural design services for all aspects of a project as well as specialist ballistic design solutions.
Get in touch with our team today to find out more.
T: 0161 358 1101