Design Solutions for Specialist Police and Military Training Facilities
February 19, 2020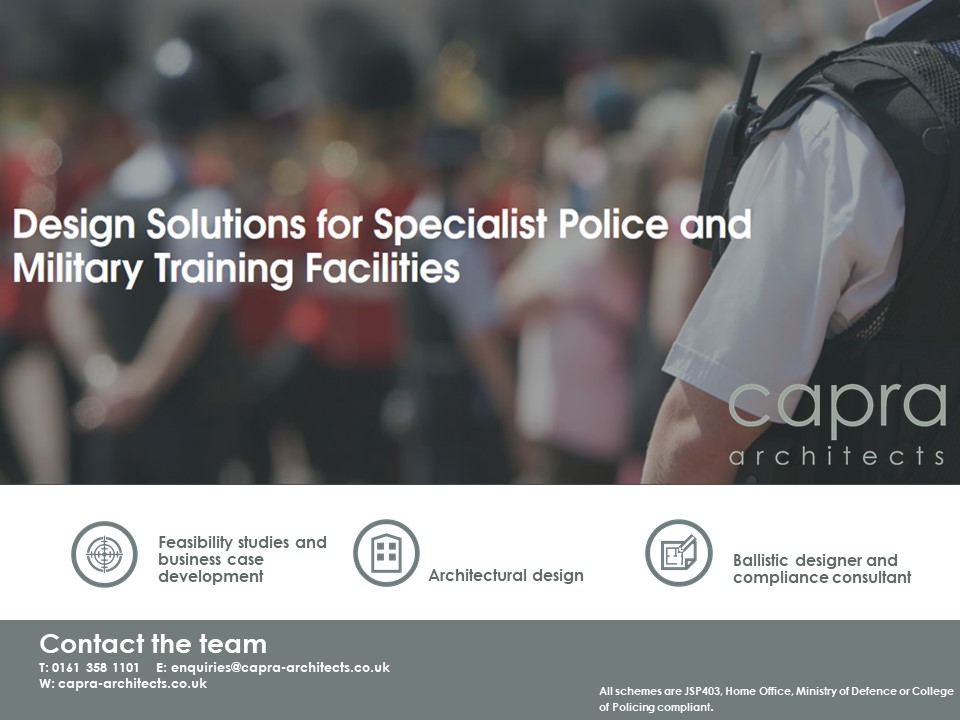 Capra Architects have unparalleled experience in design solutions for specialist police and military training facilities, with over 20+ years project experience ranging from feasibility studies to refurbishments of existing specialist training centres, to multi-million pound new build multi-use training facilities, including Ballistic Design Solutions.
Capra architects operate as lead architectural designer, ballistic design consultants, fit out designers or client advisors for feasibility studies and business case development for the following types of facilities:
Support and office accommodation
Indoor ranges
Outdoor ranges
Live fire skills buildings
Method of entry training facilities
Public order arenas
Police teaching facilities / classrooms
Forensic ballistics facilities and testing ranges
Armoury
We also have, via our parent company Blue Sky Design Services, extensive experience across the blue light sector – Police accommodation and custody suites, ambulance trusts and fire and rescue services. Get in touch with our team to find out more.
Contact the team today for more information:
T: 0161 358 1101